Notifications
Ever wanted the results of your favorite driver, series or track sent directly to your phone, tablet or computer?
Now you can. Google Chrome and android users can subscribe to their favorite drivers, tracks and series to be notified when results are added.
Simply go to the page of what you would like to subscribe. If your phone/tablet/browser supports the updates, you will see the option to log in. From there you can log in using your Google account, Facebook, or an email address.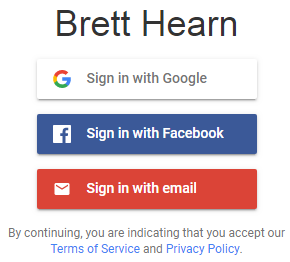 Once you are signed in you will have the option subscribe. To have updates sent to another device, log in and subscribe to something and your account preference will be copied to the other device.
Please note you will receive the updates when I add the information to the database. In the future I would like to add features, but while we are still learning and testing, we are going to keep it to a minimum. If you have any issues please contact us and let us know your issue. Again, I would like to stress this is not only new technology to me, but to the web as a whole. We are all about pushing the limits here and hope you enjoy our services.
Notifications on your Google Chrome browser will appear as shown below.
Notifications on your Android Phone browser will appear similar to as shown below.
Again, please note this is not available on iOS (iPhones) as they have not adopted this technology yet.
---